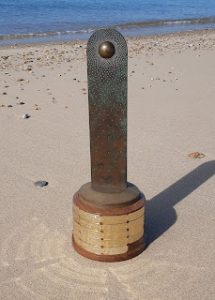 In June 2018 I received an email which would change my life.
It was from Katie Fforde.
It's not every day you receive an email from a world renowned best selling author. Especially one that tells you Katie has chosen you as a recipient of her 2019 Katie Fforde Bursary. As Katie puts it, she remembers what it was like to be a 'nearly there' writer, and the bursary is her way of encouraging and supporting unpublished writers.
I read the email in total shock and amazement. And then I reread it. Several times. I mean, not only did Katie Fforde know my name, she was offering me an incredible bursary. Just a glance at the list of previous recipients reinforced the magnitude and huge honour it was to be invited to add my name to this list:
2002 Sue Moorcroft

2003 Caroline Pread

2004 Linda Michelmore

2005 Elizabeth Beacon

2006 Pia Fenton

2007 June Moore

2008 Henrietta Gyland

2009 Kate Thomson

2010 Brigid Coady

2011 Susan Alison

2012 Katie Carr

2013 Jo Thomas

2014 Janie Millman

2015 Catherine Miller

2016 Marie MacNeill

2017 Donna Ashcroft & Erin Green

2018 Sarah Callejo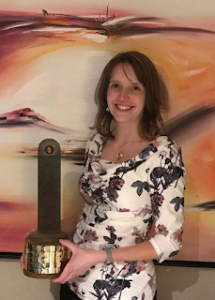 In February 2019 I headed to London to receive the trophy. You can tell from my huge smile that I was incredibly excited!
And so, that was the moment that lead to my career break. I'd long been dreaming of taking some time out from work and focusing on my writing. Katie's email was the motivation I needed to inspire me to do it.
It felt like Katie was telling me to have faith in my dream of being a published writer. And who am I to disagree with Katie Fforde? Admittedly, she possibly didn't intend me to leave my job and move to the end of the country… But her faith in me, and that of my amazing writing tutor and friend Alison May, were the catalysts I needed to give me courage to do something I would otherwise only have dreamed of. And for that I will always be grateful.
The plan for my break was simple. Spend a few months living by the coast, where I could focus on my writing. And then, after that I intended to head off on an adventure and travel around the world (or at least a portion of it).
I made it as far as the Dorset coast. And stopped.
I fell in love with the beautiful beaches and the dramatic Jurassic coast, which in turn inspired more writing. l made new friends. And l adapted to a new lifestyle; more relaxed and fun, with time to focus on writing and exploring. I found a part time job to pay the bills and my career break got extended. And then extended again.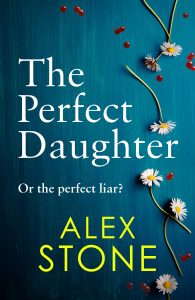 Eventually, I made it official and resigned from my old job. I was staying in Dorset. Truthfully, I'd know it for a while, but breaking those ties to my old sensible lifestyle wasn't easy. Leaving a career which I had spent years studying and working for was a scary decision. Especially, when I knew there were no guarantees that my novels would ever be published.
But it's the best decision I ever made.
It's here that I wrote my psychological suspense; 'The Lies We Live', set on the Dorset coast. It's a book I would probably never have written had I not made the decision to relocate. It's a book that found me a publisher and a 4 book contract with Boldwood Books. A book that got long-listed for the Bridport prize (I can tell you this as I have withdrawn from the competition as I have already signed with Boldwood Books). It's also a book which has been renamed as; 'The Perfect Daughter' and is due out on 19th October 2021.
That one email from Katie Fforde started a chain reaction which not only changed my life, but it made my seemingly impossible dream of being a published author become a reality.