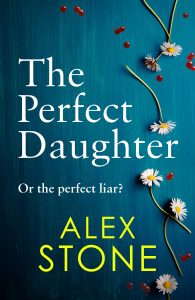 Can you believe it's been three weeks since my debut; 'The Perfect Daughter', was published? To me, it only feels like a couple of days, but then so much has been happening recently that the days seem to have blurred together in one long, wonderful, but hectic dream.
On Tuesday 19th of October, I celebrated with a Facebook live launch party. It was initially a surreal feeling, talking to my own reflection and wondering if anyone else was there. Thankfully it was a wonderful group, who were all busy typing away in the comments section, so I didn't feel lonely for long. Thank you to every one who attended, I hope you enjoyed the evening filled with book talk, Prosecco and chocolates. I certainly did!
If you missed the party, you can catch the recording on my facebook page. And if you're quick, I have a few party packs left, they are available with a purchase of a signed copy of The Perfect Daughter (message me for details).
I'm so grateful to all the fantastic book bloggers who have read and reviewed The Perfect Daughter. And a huge thank you to the talented Rachel of Rachel's Random Resources, for pulling it all together to arrange this incredible 12 day blog tour.
When I first started submitting to publishers and agents I thought it would get easier and less stressful if I ever got published. It turns out I was wrong. Instead of anxiously refreshing my email inbox, waiting for responses from agents and publishers, I've spent the last month hitting the refresh button on my web browser to update netgalley reviews. And now I'm doing the same thing on Amazon. But whilst it might not have got less stressful, it has got more exciting and rewarding.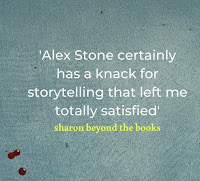 Hearing from a reader who has connected to Jess's character, or who has stayed up most of the night to keep reading, as they were so desperate to know what happened, is the most amazing feeling. Knowing I've written something that matters to someone else as much as it matters to me, that it moves them emotionally, that it makes them care about the characters and what happens to them, is just indescribable. All I can say is thank you. Thank you for reading and for reviewing. Thank you for helping to make this writer's dreams come true.