I'm so exited to launch a brand new guest blog feature on my website, where I'll be welcoming fellow authors to chat about their books and how mental health features in their writing.
And here to get us started, is the lovely Jessica Redland: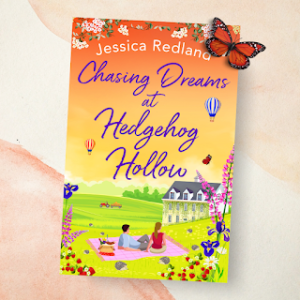 I write stories about love, friendship, family, and community. My books are reflective of the real-life issues that people face, and I've covered many emotional subjects including bereavement, lifechanging illness diagnosis, loneliness, abuse, bullying and suicide. I always massively research the subjects, deal with each sympathetically, and ensure an uplifting and hopeful story.
I believe that books can massively help anyone struggling with their mental health for two reasons. The first is the escapism. It doesn't matter what genre the book is, reading or listening to an audiobook is an opportunity to take you outside of your current world and immerse you in another and that's something so many of us need these days as the world's a pretty scary place.
The second reason is the subject matter in the book which might be something that the reader has personally experienced. In Snowflakes Over The Starfish Café, the two main characters have both lost their families in different tragic circumstances and, years down the line, are struggling with their grief. I had a lovely email from a reader sharing some of the challenges she'd faced in coping with grief. She said "you've normalised the things I don't talk about. I've just, literally just, finished the book but already I feel stronger and that I can face what is to come". It is so humbling to think that the characters I create and the experiences they go through can support readers in this way.
My Hedgehog Hollow series – which is set in a fictional hedgehog rescue centre on the Yorkshire Wolds – consists of six books. The main character, Samantha, is the owner of Hedgehog Hollow and is a consistent narrator across the series. She's had a difficult relationship with her mother, Debs, all her life but she doesn't know why. The series explores her desire to wipe the slate clean and build a relationship with Debs. When she discovers why her mother behaves in the way she does in book 2, New Arrivals at Hedgehog Hollow, Samantha is more determined than ever to make things work between them.
It's interesting reading reviews where the relationship between Samantha and Debs is mentioned. Some readers believe that Samantha should never forgive Debs and should cut her out of her life entirely and they become quite vehement in their views about this. The reality is that it isn't always that simple, especially with family. Samantha knows she could cut Debs out of her life, but she doesn't want to because she believes there is a chance for them to have some sort of relationship. Those same readers see Samantha as a pushover, letting Debs walk all over her but that's not the case. As Samantha points out in one of the later books in the series, letting her mum stay in her life is not a sign of weakness – it's empowerment because it's about her making a choice on what's best for her and her future.
Another major challenge thrown at Samantha is the campaign against her by the Grimes family. Samantha inherits Hedgehog Hollow from an elderly friend, Thomas, on the proviso that she fulfils his late wife Gwendoline's dreams of turning it into a hedgehog rescue centre. Gwendoline's relatives – who she cut out of her life decades earlier – believe they're the rightful owners of the farm and will stop at nothing to get their hands on it. An arson attack and an assault leave Samantha with PTSD (post-traumatic stress disorder) and it was fascinating researching into this and the different ways this can manifest. I've also had messages from readers who've found comfort in following Samantha's journey with mental health.
I love writing about difficult relationships as there's so much that can be explored: why the relationship is like that, how it plays out, whether the protagonist changes it or moves on. One of the things that has surprised me is the assumption by a couple of readers in reviews that, because I can write about toxic relationships, I must have experienced them myself. One reader even expressed sympathy for the difficult relationship I must have with my own mum to be able to write in this way. I find this a little perplexing. If I'd written from the perspective of a serial killer, would the readers assume I was a serial killer? So why would they assume I can only write about a mother and daughter toxic relationship if I'd experienced one? For the record, I'm extremely close to my mum and always have been but I can write about this because I've had a couple of tricky friendships and rubbish boyfriends, I possess a good imagination and I do a stack of research which helps me present realistic scenarios that I haven't personally experienced. I am, after all, writing fiction and not my life story.
To anyone who is struggling with their mental health at the moment, I send you best wishes and hope that the world of fiction can provide some comfort and escapism.
Big hugs
Jessica xx
Author bio: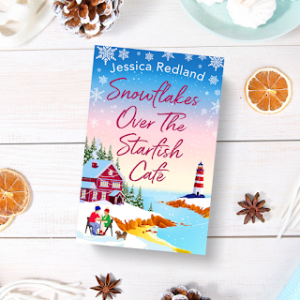 Jessica Redland is a bestselling author of emotional but uplifting stories of love, friendship, family, and community. Her Whitsborough Bay books transport readers to the stunning North Yorkshire Coast where she lives with her husband, daughter and sprocker spaniel. Her Hedgehog Hollow series, set in a hedgehog rescue centre, takes readers into the beautiful rolling countryside of the Yorkshire Wolds.
The fifth book in the Hedgehog Hollow series – Chasing Dreams at Hedgehog Hollow – is out in all formats on 28th June with the final book – Christmas Miracles at Hedgehog Hollow – out on 6th September.
Amazon UK:    https://amzn.to/3tNQgh9
Amazon USA:  https://amzn.to/3ne3zU9
Audible:          https://adbl.co/3n8jOlK
Contact details:
Website:         https://jessicaredlandauthor.com
Facebook:       https://www.facebook.com/JessicaRedlandAuthor/
Twitter:           @JessicaRedland
Instagram:      https://www.instagram.com/jessicaredlandauthor/
Pinterest:        https://www.pinterest.co.uk/jessicaredlandauthor
Redland's Readers (Facebook group exclusive for fans of Whitsborough Bay and Hedgehog Hollow): https://www.facebook.com/groups/409519133635791