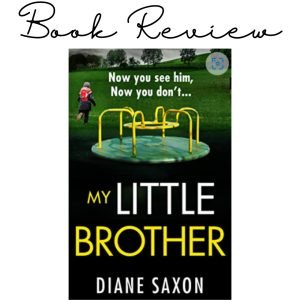 A complex, dark and disturbing thriller, full of intrigue, toxic relationships and jaw dropping twists.
Rating: ⭐⭐⭐⭐⭐
A family torn apart by a twenty year old mystery is now forced to re-examine their pasts. Having been blamed by her parents and herself for the disappearance of her little brother when she was just ten, Caryn is now trying to unlock the secrets of what really happened that day. It's a deeply emotional and disturbing story of family dynamics. A gripping mystery with a shocking ending.
Book Blurb
Two siblings, both missing for 20 years turn up within one day of each other. One dead. One alive.
It was an ordinary school day, the day I lost my little brother.
One moment he was on the roundabout and then was gone. Gone. Missing.
They all blamed me. I was in charge. Even though I was only ten years old.
They sent me away. The hurt, the shame, the questions. The not knowing.
I tried to move on.
It's been nineteen years in exile and now somebody w
ants me back.
Someone with a dark secret. They hold the keys, they know the truth.
So, I need to return to the Welsh village of my childhood to find out who, because I have a secret, too…
I did something bad.
Purchase Link – My Little Brother: The BRAND NEW unputdownable, page-turning psychological thriller from Diane Saxon for 2022 eBook : Saxon, Diane: Amazon.co.uk: Kindle Store