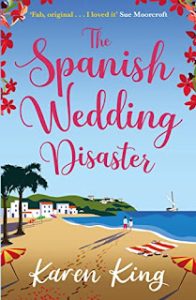 Today I'm thrilled to welcome author Karen King to the blog to talk about writing the light and dark of relationships:
I write psychological thrillers and contemporary romance novels. At first glance it might seem that I write for two completely different genres, but to me they are two sides of the same coin, they're both about relationships. When you meet someone whether it be a potential lover, friend, neighbour, work colleague or in-law the relationship could go two ways. You either get on or you don't. Most of the time if you don't get on it's no big deal and you will simply try to avoid each other, and be polite if you do have to meet, but I hone in on this situation for my stories. If I'm writing a romance novel this situation will add a bit of conflict that puts obstacles in the way of the leading couple and adds an element of 'will they or won't they to' their course of true love. If I'm writing a psychological novel, on the other hand, this situation could be deadly. Let's take a look at my latest two published books to illustrate this point, which both have the common theme of a wedding.
My romance novel, The Spanish Wedding Disaster, was published on 16th June. The basic plot is that Kate has told her rather staid partner Steve that she wishes he was more romantic and spontaneous. Stung, and determined to show Kate that he can be both these things Steve secretly plans for them to get married while they are on their forthcoming holiday in Spain, and he enlists his brother Josh and Kate's friends Sophie and Maddie to help him arrange it. Things go wrong, and there is a 'will Kate say yes or no' theme throughout the novel, but as this is a romance the overall feel is that Steve is just trying to be romantic, so the reader feels for him as well has having sympathy with Kate who hasn't had a say in her own wedding. The emphasis in the novel is of both Kate and Steve's love for each other and will it unite them at the end or will Kate think that Steve planning the entire wedding without her is too controlling.
My next psychological thriller, The Mother In Law, is published on 29 July. I was editing The Spanish Wedding Disaster at the same time as I was writing The Mother In Law, and had to keep notes of the colour scheme, outfits, venue etc of each wedding so that I didn't get them mixed up! The basic plot of The Mother In Law is that after a whirlwind romance Dana and Sam plan their wedding. Sam lives in a suite in his parent's large manor house. Although Sam's mother Evelyn is outwardly friendly to Dana it becomes increasing obvious that she doesn't want the wedding to take place. When Dana temporary moves into Sam's parents home things start to go drastically wrong and she is sure Evelyn is to blame. There is a theme of danger running throughout the novel and the story actually opens with Dana collapsing on her wedding day, sure that she is about to die and that Evelyn is to blame. Many people have horror stories about their in-laws, especially their mother-in-law so I hope they will identify with Dana and enjoy reading the story.
So two weddings, and two different approaches. I've always been one to put the other side of an argument or situation and really enjoy writing in these two conflicting yet related genres.
Blurb for The Mother In Law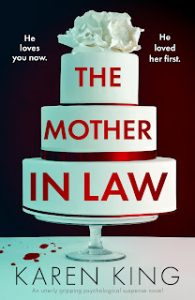 He loves you now. He loved her first.
I've fallen in love with a man called Sam. And he's perfect, just perfect.
It's a whirlwind romance. And when our dream home falls through just before our wedding, we decide to move in with his parents. He says his mother, Evelyn, is the sweetest person.
But I'm not so sure.
She's obsessively protective over Sam. She wants to know where he is all the time. She wakes us up in the morning, bustling into our room like he's a small child, not a grown man. She doesn't want me to be alone with him. And with every day that passes – as I keep having accidents I can't believe are coincidental – I start to fear more that she doesn't want me to marry her son.
That she wants to be the only person he will ever love.
Then I overhear an argument between her and Sam's dad. Evelyn has a secret. And it changes everything I thought I knew about the family I'm marrying into.
From that moment, I know that if I want to make it to my wedding day alive, I will need to be very, very careful…
pre order link: https://geni.us/B09ZF1HGJHcover
Buy link for The Spanish Wedding Disaster: http://smarturl.it/thespanishwedding
About Karen King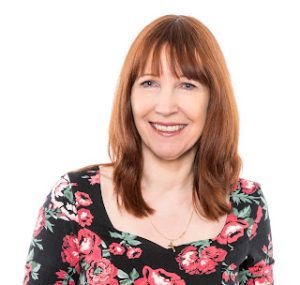 Karen King is a multi-published author of both adult and children's books. Currently published by Bookouture and Headline, Karen writes about the light and dark of relationships. Her eleventh romantic novel, The Spanish Wedding Disaster, has recently been published and her third psychological thriller The Mother In Law is out in July, with a fourth one in February 2023.
Karen has also had 120 children's books, two young adult novels, and several short stories for women's magazines published. Her thrillers The Perfect Stepmother and The Stranger in my Bed and her romantic novel The Cornish Hotel by the Sea became International Amazon bestsellers.
Karen is a member of the Romantic Novelists' Association, the Society of Authors, the Crime Writers' Association and the Society of Women Writers and Journalists. She now lives in Spain where she loves to spend her non-writing time exploring the quaint local towns with her husband, Dave, when she isn't sunbathing or swimming in the pool, that is.
Contact links