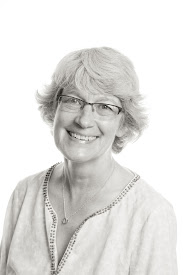 Today I'm chatting with Eva Glyn who writes relationship-driven fiction for One More Chapter and her last two books have been set in Croatia, with a third to follow next summer. She also writes romance with a ghostly twist as Jane Cable.
Who or what inspires you?
Stories inspire me. A nugget of information will turn up and I'll recognise it as a tale that needs to be told.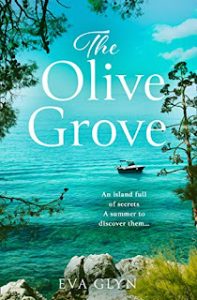 Sometimes it happens completely out of the blue, which was the case with my first Croatian novel, The Olive Grove. I was on holiday in Croatia at the time and our guide, Darko Barisic, told us the most moving stories about growing up in the bomb shelters of Mostar during the Balkan war in the 1990s. I knew there and then I needed to find a way to weave it into a novel, and I asked him if he would mind. He was delighted and now helps me to make all my Croatian books as authentic as possible.
Do your books have a message/common theme? If so, what?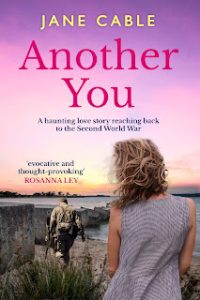 My husband asks why I always write about war. It isn't strictly true, but it's definitely a recurring theme. Two of my books written as Jane Cable (Another You and Endless Skies) take their inspiration from the Second World War and my most recent Eva Glyn, An Island of Secrets, is a World War Two dual timeline.
I don't want to romanticise war. If anything, I want to show readers the damage it can do to people, yet on the other hand the incredible resilience of those who have lived through it. It was one of the first things that struck me about Darko, and as I researched the effects of his particular war on children (an extensive study was undertaken by an American psychologist both during and after the conflict) I discovered his was not an unusual response. The conclusion was that most children managed pretty well because they had all been through the same experiences which sadly became normal. Those who had the most issues were those who were traumatised then removed from this mutually supportive environment.
Do your books cover any mental health issues? If so, what? Why did this topic interest you? What did you learn from writing it?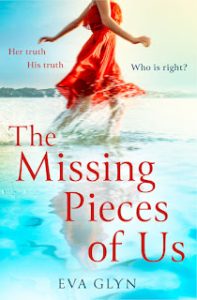 They definitely do. I think people struggling with mental health make such inspirational characters. Just about everyone will come across mental health issues either first or second hand so why would you not put them in commercial fiction?
The first time I did it I created a character who suffered from depression to show a friend who was having a major breakdown that there was a life waiting for them afterwards, and although I had to publish the book independently in 2015, five years later there had been a massive change in attitudes and The Missing Pieces of Us was the first of my books to be acquired by One More Chapter.
The second, The Olive Grove, deals with delayed PTSD. When his father was killed and his mother had disappeared in Mostar, my character Damir, then a small child, is taken to live with his aunt on the relatively peaceful Croatian island of Korcula. It's only after she dies when he's in his thirties that the horrors of his past catch up with him. His story is the driving force behind the book and he was fascinating to write. It's even better how readers tell me they root for him all the way –  however obnoxious his illness makes him at times.
What have I learnt about mental illness while writing about it? The biggest lesson is that everyone's experience of it will be different so you will never write a universal. All you can do it make it real for your particular character.
Have you ever done a research trip for your writing? If so, where?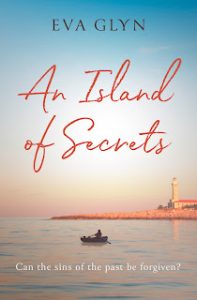 You probably won't be surprised to read that I have and it's Croatia. I've been a couple of times now, once to Vis for An Island of Secrets and most recently to the Dubrovnik area for next summer's release. Because of the various lockdowns I couldn't travel to Vis until the first draft was quite well advanced, and that actually worked perfectly, because I knew where the gaps were; what I needed to find out and where I needed to go. I hired a specialist Second World War guide and she was brilliant – the places she took me made the detail in the story so much richer.But the best part? Sitting in a café on the harbourfront in the village of Komiza, writing a scene where my characters were sitting in the book. For an author, I don't think research gets much better than that.
Find out more at www.evaglynauthor.com or follow Eva in Instagram for gorgeous pictures of hidden Croatia @evaglynauthor