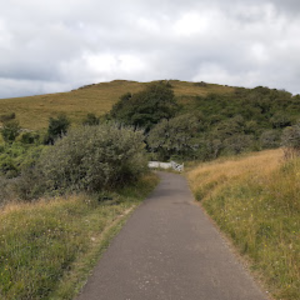 When I was an unpublished writer, dreaming of getting my novels published, one of the questions I asked published authors was; how did they do it?
I wanted to understand the process. The steps. The accountant in me wanted to be able to study it. Understand it. Replicate it.
The problem of course is that no two writing journeys are the same. Unlike accounting, writing is subjective. You can't just methodically follow carefully laid out steps and be assured of arriving at the answer you seek. There are so many variables. So many different ways to reach the goal. And even the end goal can be different for different people. Do you want an agent? Do you want to self-publish? Do you want a publisher? A traditional publisher? Or a smaller, up and coming newcomer? What counts as success to you?
I can't tell you the answers. What I can do, however, is share my own journey with you. I can share some of the tips that I have learned along the way, the things that kept me going when I doubted my dream and myself, and maybe in doing so I can remind you of the most important thing of all: never give up!
Oh, and in case you were wondering, the photo is of the road to Anvil Point Lighthouse. I didn't know it at the time, but this path really would lead me to publication!
How It All Began…
I can't recall a time when I didn't write. As far back as I can remember I was always scribbling stories and poems in little notebooks. It was like a giant game of make believe. I immersed myself in the stories. I travelled to far off lands, had incredible adventures, and was still home in time for tea.
Given my love of creativity, it's interesting that my career path took me in a different direction. I'm an accountant, one of the most structure, rule-based careers I could have chosen.
Yet, I still kept writing.
I completed my first novel in 2014. It was a historical western set in Wyoming Territory. It was the book of my heart. A story that had been with me for a while, eagerly waiting for me to write it down. It was written during a time of great stress and sleepless nights. It was, in a way, a lifeline. A distraction from the things that were happening in my real word. Pure escapism.
When I first started writing it I didn't really have any plans to actually do anything with my novel. Not because I didn't want to, but because I'd never believed my writing was good enough. It had always been classed as a hobby in my mind. I was encouraged to follow more serious pursuits. A more suitable career. But the more I wrote, the stronger the desire to publish became.
I wanted to test my writing skills, but didn't know how. I wanted to find out what other people thought of my novel, but I wanted their genuine opinion. I didn't just want biased praise, or positive comments because they didn't want to hurt my feelings by telling me how awful it really was. I wanted the raw truth, however tough it was to hear.
I needed a plan.
Coincidentally, I'd bought my parents a kindle for Christmas. So as part of their 'present' I decided to be a little bit sneaky. I loaded my novel on to the kindle, using a pen name. This way I was guaranteed independent, unbiased feedback. Plus, it had the added benefit that if they hated it, they need never know that it was written by me.
Amazingly they didn't hate it. In fact, even more surprisingly, they actually loved it!
I can still remember their bewildered expressions when I confessed that I'd written the novel. 'What do you mean, you wrote it?' Mum asked repeatedly, as she tried to wrap her head around the idea that her accountant daughter had written a novel. Even though they knew I'd always loved writing, they still couldn't comprehend how deep that passion ran.
After that successful test I decided to pursue the dream of getting my novel published. I didn't really know what I was doing back then and I made a lot of beginner mistakes. I submitted to agents and publishers too soon. The novel wasn't edited enough. My submission letter wasn't polished enough. And yet, surprisingly, although the responses I received were all rejections, they were actually positive ones.
I didn't realise how monumental that was at the time.
Next time on the blog, I'll share my experiences with rejection letters.