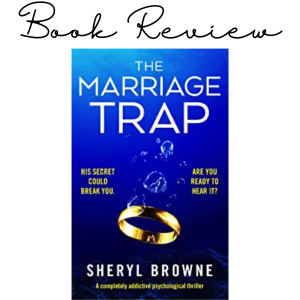 Wow! This incredible thriller kept me guessing. I couldn't turn the pages fast enough!
Rating: ⭐⭐⭐⭐⭐
My Review
Karla's whole world turns upside down. But is everything really as it seems? Or perhaps more importantly, is everyone really who they seem?
Another brilliant and gripping thriller from Sheryl Browne, that was full of twists and had me debating what I thought I'd figured out all the way through.
Karla's emotional turmoil is depicted so well and you can't help but get drawn in, eager to know how she will ever get through the nightmare she has found herself in.
About The Book
My husband has been keeping secrets for a long time. He thinks I don't know what he does outside of this house. But I know everything…
Karla watches silently as Jason hurriedly packs his belongings into a suitcase. She knows that her stillness is unnerving him as she watches his every move from the doorway of their bedroom.
Clothes are screwed up and packed into the case, along with a watch she bought him for his last birthday and his precious laptop. He takes everything from his bedside table. Everything except the framed wedding photo, which now stands alone. Karla strains to see the smiling faces in the photo. If only she knew then what she knows now.
'I've fallen in love with someone else,' he'd said to her, just moments earlier. The brutality of those words hit Karla hard and she struggled to breathe as she took in each word in turn.
You may think you know what Karla will do next. But you'll be wrong. Because Karla isn't who you think she is. Only she knows what's about to happen. And you will never see it coming.
Buy on Amazon