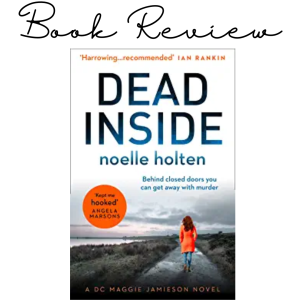 A deeply insightful and disturbing delve into domestic abuse.
Rating: ⭐⭐⭐⭐⭐
As a probation officer Lucy is used to being firm when dealing with the perpetrators of domestic abuse. But when it comes to her own marriage it's a different story. This well written, gripping novel delves into the complex reality of toxic relationships and how abuse can be excused, rationalised away and kept hidden. Following your own advice can sometimes feel cripplingly impossible.
Book Blurb
When three wife beaters are themselves found beaten to death, DC Maggie Jamieson knows she is facing her toughest case yet.
The police suspect that Probation Officer Lucy Sherwood – who is connected to all three victims – is hiding a dark secret. Then a fourth domestic abuser is brutally murdered.
And he is Lucy's husband.
Now the police are running out of time, but can Maggie really believe her friend Lucy is a cold-blooded killer?
Purchase Link – https://amzn.to/2ENZsZr