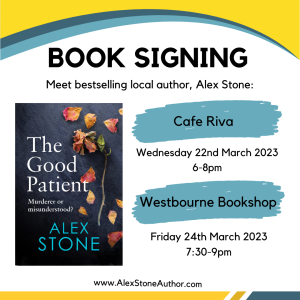 One week to go until publication day for my 3rd psychological thriller, The Good Patient.
If you're in Dorset, please do come along to one of my book signing events next week. I'll be at:
Cafe Riva in Southbourne (one of the locations in the book!) – Wednesday 22nd March from 6pm
Westbourne Bookshop – Friday 24th March from 7:30pm
Do stop by to say hi!