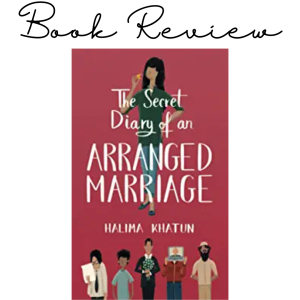 A well written, humorous, informative and relatable journey through the difficulties of finding 'the one'. An enlightening and honest story which shatters pre-conceptions about arranged marriages and explores how they really work.
Rating: ⭐⭐⭐⭐⭐
The ending left me wanting more!
About the Book
Welcome to the world of the arranged marriage.
"While I'm young, (somewhat) free and single, time is – by Bengali standards – marching on. I've got to meet my dream man, or at least someone I can grow to like, and get married. The trouble is, having never fully fit in with my English friends or Asian community, I don't really know what – or who – I'm looking for.
Luckily (or not) for me, arranged marriages are still a thing. So alongside my own dating efforts, it's everyone's business – from my adorable yet overbearing mum, to pretend aunties and profiteering opportunists – to find me a match. With all this help, I'm pretty sure I'll land a husband, but will he be 'The One'?"
The Secret Diary of an Arranged Marriage lifts the lid on the intriguing world of British-Bengali matrimony. The debut novel from former journalist Halima Khatun explores family, identity and belonging with acerbic humour.
Not your average arranged marriage romance and unlike any of the muslim girl books you've read, It'll change your view of matchmaking for good…
Purchase Link – https://amzn.to/3xQZaf1